In-Person & Online – Which is for me?
Come to Lisbon to feel the inspiration in the air, meet up with colleagues, find potential mentors, and build the shared experiences that shape future collaborations.
Connect online from ANYWHERE to keep your knowledge at the very forefront and to share your work.
Register
Registration fees
(in EUR) apply to payments received prior to the indicated deadlines.
Registration Category
Early deadline
Until 15 March, 2023
Regular deadline
From 16 March till 20 April, 2023
Onsite deadline
From 21 April, 2023 and Onsite
IN-PERSON (Onsite) Participation
With Lunch
Without Lunch
With Lunch
Without Lunch
With Lunch
Without Lunch
Full participants – Non Member
€ 625
€ 575
€ 725
€ 675
€ 785
N/A
Full participants – Member*
€ 240
€ 190
€ 370
€ 320
€ 430
N/A
Resident**
€ 340
€ 290
€ 440
€ 390
€ 490
N/A
Trainee (Students/Fellows/Nurses)**
€ 120
€ 70
€ 190
€ 140
€ 200
N/A
ONLINE (Virtual) Participation Only
Non Member
€ 450
N/A
€ 450
N/A
€ 450
N/A
Member*
€ 200
N/A
€ 200
N/A
€ 200
N/A
Students/Residents**
€ 100
N/A
€ 100
N/A
€ 100
N/A
* ESPID Member: registration as an ESPID Member is possible only once your membership fees for 2023 are confirmed by the ESPID Membership Department. For more information concerning your membership, please contact: admin@espid.org
** Student/Nurse/Resident/Fellow: in order to benefit from the special fee, a submission of your status confirmation must be uploaded during the online registration process.
Fees for in-person (onsite) participants include:
Opening Ceremony and Welcome Reception
Bill Marshall Award and Lecture
Meet the Expert Sessions, on a first come, first served basis
Access to the Exhibition & E-Poster Area
Coffee breaks as indicated in the programme
Access to all the sessions recordings on demand for 3 months after the Congress
Fees for online (virtual) category include:
The ESPID 2023 virtual meeting will offer you a full virtual experience and the opportunity to take part in every aspect of the programme including:

Open access to all presentations and session recordings. Create your own schedule, attend all the sessions whenever and wherever.
Network with your colleagues. Browse the list of participants and click on their name to contact them.
Earn CME credits. Participate in the scientific programme and be eligible to receive the number of CME credits attributed to the virtual meeting.
Access all the e-posters. Connect with the abstract authors and other colleagues from around the world through the e-poster virtual consultations.
Join the debate. Attend recorded and live-streamed sessions and participate in live conversations from all over the world.
Visit the virtual exhibition hall. Journey through the exhibition booths, explore the displayed materials, contact exhibitors directly, and chat with other visitors.

All sessions will be available on demands for up to 3 months after the virtual meeting.
Registration Payment
Payment of registration fees (in EUR) can be made as follows:
By Credit Card: Visa, MasterCard or American Express
By Bank Transfer: 
Additional 30 EUR handling fee is required.
Please ensure that the name of the participant is stated on the transaction draft.
Bank charges are the responsibility of the payer and should be paid in addition to the registration fees.
Please make drafts payable to:
Account name: ESPID 2023 Congress, Lisbon
Bank details: Credit Suisse Bank Geneva Branch, 1211 Geneva 70, Switzerland
Clearing number: 4835
Account number: 1500934-92-481
Swift code: CRESCHZZ80A
IBAN number: CH26 0483 5150 0934 9248 1
Registration will only be valid upon receipt of the full payment by the registration department according to the deadline indicated. An email confirming registration will only be sent after receipt of the required fees
Outstanding payments will be collected on-site and charged the on-site rate. A copy of the bank transfer (or other proof of payment) will be required in the event that registration fees were not credited to the meeting account on time.
Registration Conversion and Cancellation Policy
We want to help you reduce uncertainty during these uncertain times, which is why we have added the ability to easily convert your registration between the in-person and online experience at no additional charge.
Up to the 20 April 2023 you will be able to change your registration category at no charge. For example, if you registered to attend in person at Lisbon, you will be able to change your registration category to Virtual and receive a refund of the difference in fees.
Please note that when changing your registration category, the fee that will apply will be based on the registration fee and category applicable at the time the change is made.
As of the 21 April 2023 there will be no refunds for changing your registration category. Should you wish to upgrade your registration from Online to an in-person attendance, you will be required to pay the difference applicable based on the registration fee and category at the time the change is made.
Cancellation policy:
All cancellations must be sent by email at reg_espid23@kenes.com 
Note, in case of cancellation at any stage, bank transfer handling fee (€30) will not be refunded – applicable to Bank Transfer payments only.
Cancellations received up and including March 16, 2023: full refund.
Cancellations received between March 17 until April 20, 2023: 50% will be refunded.
Cancellations received from April 21, 2023: no refund will be made.
Press Registration
We offer complimentary registration for members of the press; however, press credentials are required. Please send us valid press ID card or a letter from the publisher of the institution/ journal you are working for by Email to: reg_espid23@kenes.com In addition, please specify full name and address.
Note: Not applicable for author and abstract presenters
Group Registration
For group registration for more than 10 delegates please contact:   reg_espid23@kenes.com  
ESPID 2023 Registration Department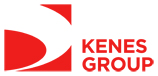 Rue François-Versonnex 7
1207 Geneva, Switzerland
Tel:  +41 22 908 0488
Fax: + 41 22 906 9140
E-mail: reg_espid23@kenes.com
Purchase ESPID 2023 Ticket